"Scun-THORPE, on a Tuesday night" is how the chant goes. Perhaps they could consider a line-edit to include:
"Scun-THORPE, with a two-together,
Still COSTS, 35 each way,
God forbid,
You ain't got a rail card,
Cos YOU,
Will be on the streets!"
Today (yes, I'm writing it today) snatches the prize for the most expensive away game travel in my esteemed away fan history. Quite the accolade. And boy was it worth it.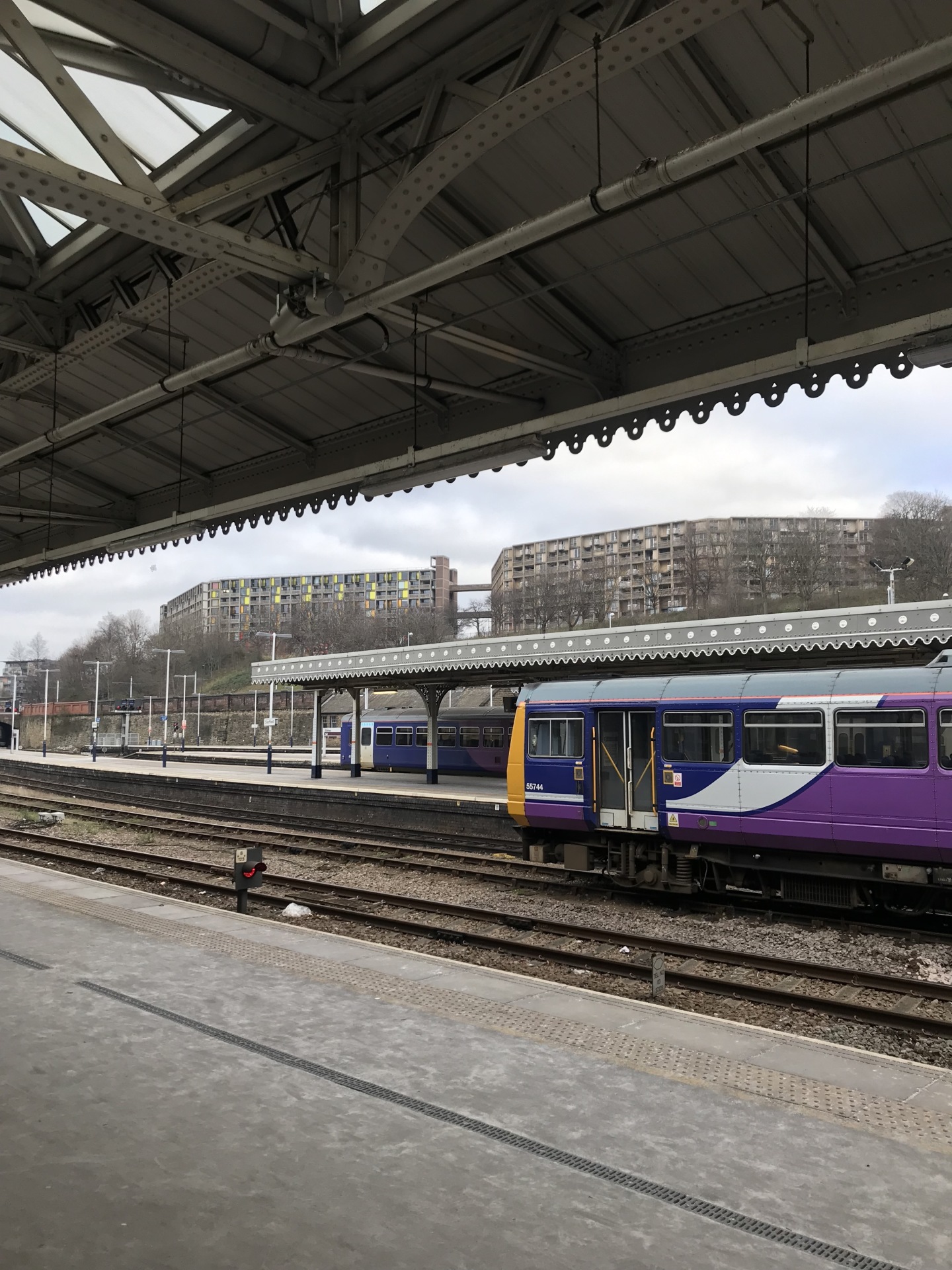 There are few things on this mortal coil less remarkable than the train journey from St Pancras to Scunthorpe, via Sheffield (no slight to my travelling companion). The pancake landscape that spreads out around you like a steamrollered England speaks of absolutely nothing. The occasional axe wound of a quarry yawns depressingly on each side, reminding you that there is at least mineral value to this inconsequential morass – but the slurping, squalid swamps left in the wake of these excavations do nothing to hold your gaze.
We drank overpriced beers, discussed who loves Bayliss the most, considered the possibility, and indeed the benefit, of a potential playoff charge, before discovering some Cov fans who were probably the least savvy away travellers known to man, having paid £90 each (single) to get to Scunny, unenlightened to the benefits of planning in advance or railcards. My undead self was squirming in my undug grave. They still needed to get home.
Glanford Park is a glorious place to watch football. Ignoring the fact that it's a shlep from the station, there's a decent, and colossal, Sam Smiths boozer a few minutes from the ground which treats away fans like actual humans (e.g. they're allowed in, don't even need to meet a bouncer, and are barely remarked upon once inside the Irons dominated pub), the ground is compact, fully formed, and you can stand all game, and you get a great view, nice and close to the pitch. If I'm looking for negatives then the Scunthorpe fans are amongst the quietest in the Football League; nothing irks me more than an aloof fanbase who don't seem to notice a victory