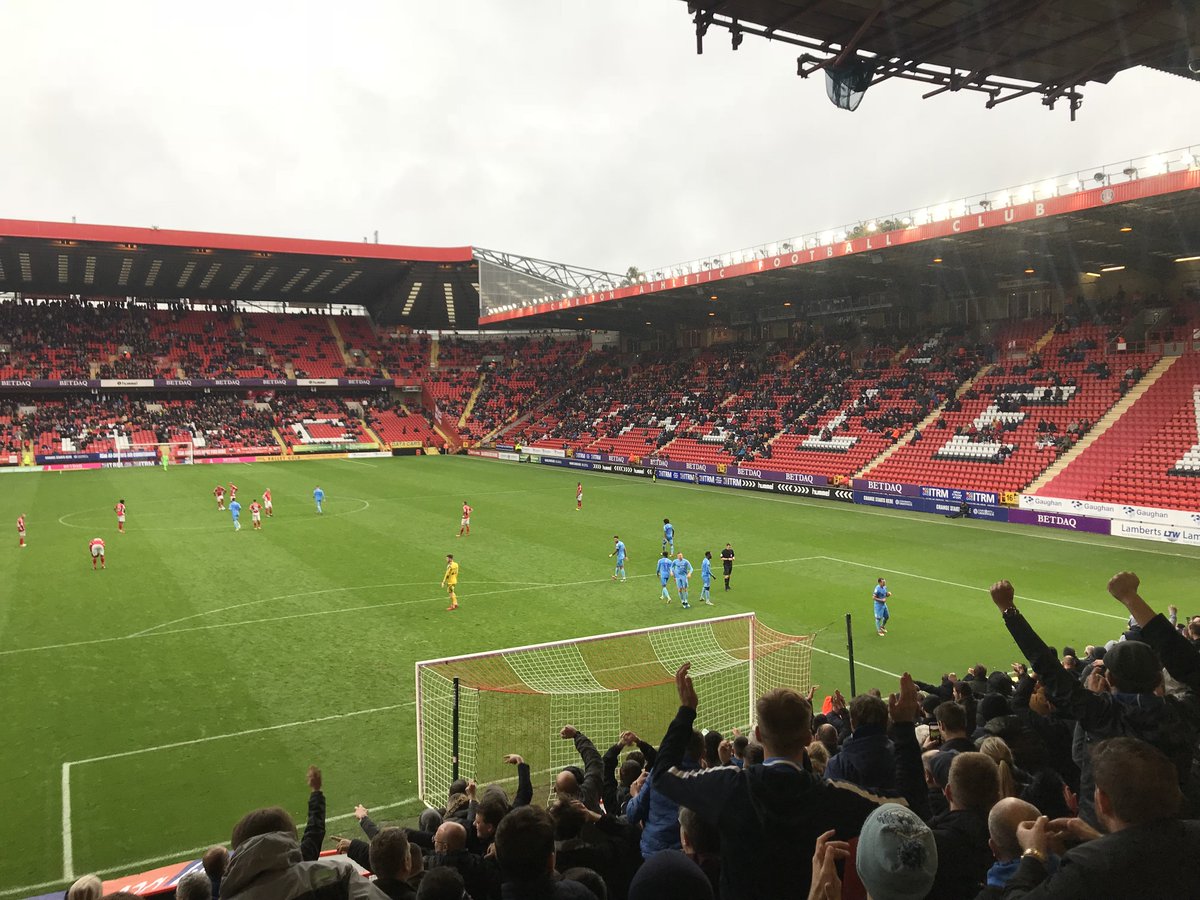 If the weather was any reflection of our prospects at Charlton away on Saturday, then things were looking glum. Now an ex-pat from Planet Thanet and Kent, I trudged through the streets of an impossibly grey and soggy north London towards the distant naval promise of the Cutty Sark and The Valley. Lofty plans of arriving by river fell by the wayside thanks to my non-Cov companion's tardiness.
After sinking two in a drizzly market, we tried to Uber-proof ourselves from the rain. Five seconds into our journey an errant Cov fan also jumped in, assuming a space in the Uberpool he did not have, and immediately pinned his colours to the mast: "You got any coke lads?" Things quickly devolved.
Fast forward another 15 seconds to four hammered and belligerent versions of the guy who'd just taken us for drug dealers entering the fray. They employed a somewhat more agricultural method of commandeering a ride, first trying to physically drag us out, before shouting at us and the driver, and then actually slapping the driver – punctuating all of this bonhomie with garbled squawks of injustice. In a final ploy, all four of them dived into the back of the taxi like a booze-drenched human canoe and closed the door in full expectation that this would satisfy the driver's health and safety qualifications.
At this point my mate called time on our participation in this sad farce and gave me an absolute earful for the last minute decision to Pool. Never again. And Danny, drunk angry mess #1, if you're out there, I really hope you can someday come to terms with whatever it is that's happened to you, to make you such an irredeemable baddie. I don't think even your mum loves you.
http://thelonelyseason.club/match-reports/yoko-oh-no