Coventry City will have their ticket office open tomorrow.
Tickets for City's EFL Final at Wembley go on sale to those who have been to one home game this season and the club are advising that this is primartily for disabled supporters who have to apply in person.
The club are advising everyone else that they should obtain tickets via eticketing.co.uk/CCFC or by calling 0844 453 9134.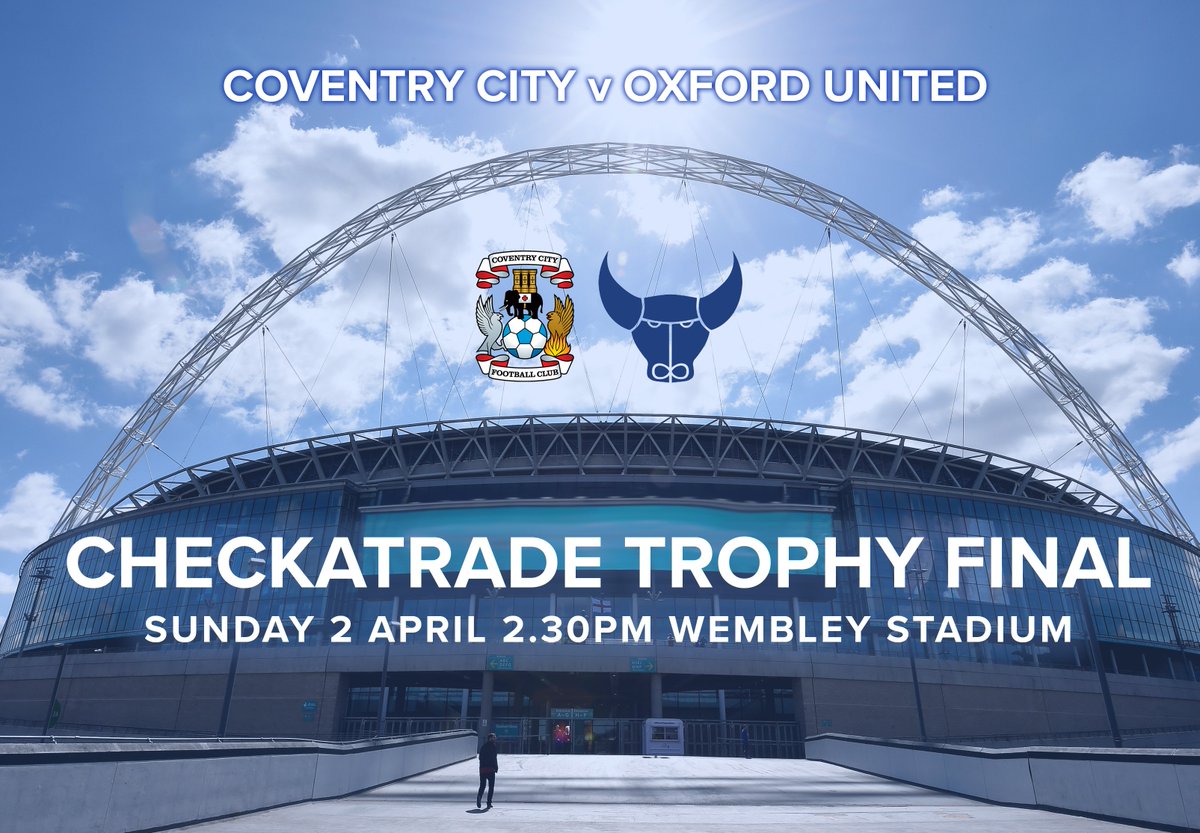 Fans who have only purchased at cash turnstiles will need to go to the Butts Park Ticket Office with their used tickets as proof of purchase – supporters who bought online, over the phone or from the matchday ticket office will be able to buy Wembley tickets online or over the phone