In front of a select audience , former Selecter member Charley Anderson, who now resides in Colombia and who had been muted to play during the half-time interval at City's game with Reading played a one off gig in Coventry last night at the Methodist Central Hall.
Charley Anderson (left)
The gig was part of his part in the United Nations Fight Against Hunger Campaign and after a speech about the need for the right nutrition for children especially in Latin American countries as well closer to home, Charlie started off with "Ghetto Child" featuring Carlos Garnett from Panama and Colombia's Miss Muffin, who sounded like Joni Mitchell.
The early part of his set was more reggae than two tone from this rasta but it soon got the audience which was about two hundred strong skanking away.
The gig was billed as Charlie Anderson and Select Special Friends and there were howls of delight from the audience when Neville Staples joined the former Hillsfields resident on stage with The Selecters Gap Henderson for an excellent version of "Original Rude Boy"
Two local rappers in the form of Asian Jonny C and PG Rapper had Anderson telling the audience, the colour didn't matter we were all Cov.
Of course, being famous for his role in the Selecter, it was time for their songs when Noel Davies and Charlier Aitch Bembridge joined those gathered on the large stage.
The Selecter, a brilliant version of Too Much Pressure, Danger and James Bond were all played superbly and left the audience demanding more songs after a wonderful ninety minute set.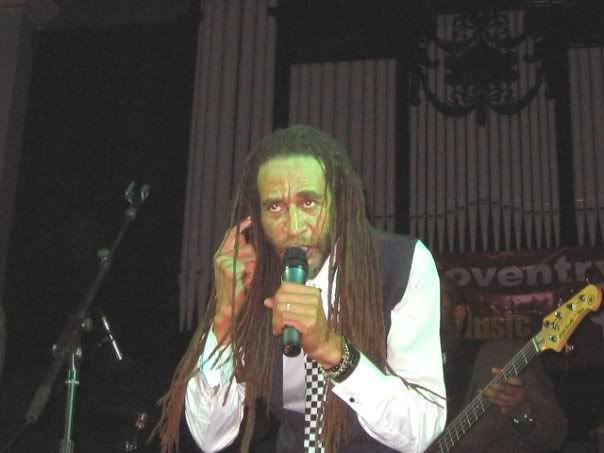 Charley finished with another version of "Ghetto Child" before saying that his heart will always be in Hillfields and Coventry City and that he hoped to be back soon.
More pictures
http://www.facebook.com/home.php#/album.php?aid=100688&id=743114187&ref=mf
A two disc dvd which includes not only this gig but footage from Charley on St Patricks Night will be available shortly for £16. Click on
http://parallelstudios.co.uk/
who will have full details of how to obtain the dvd in the next couple of days.